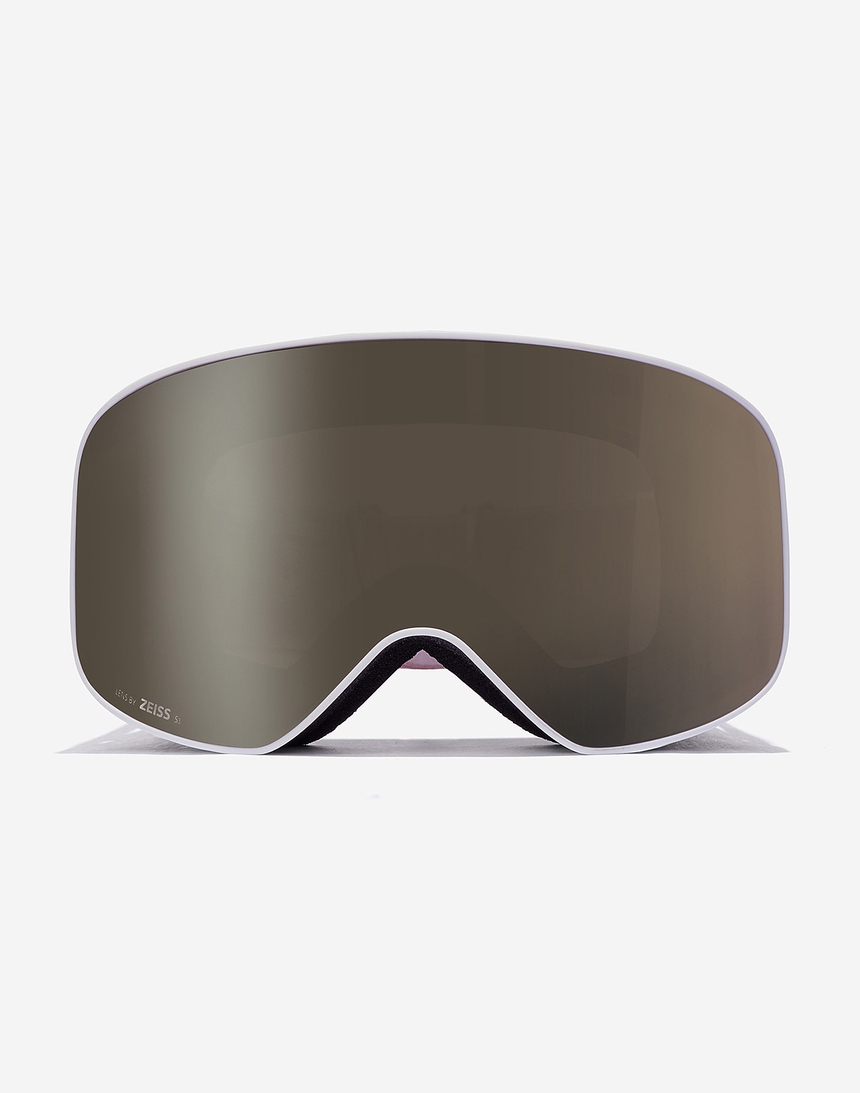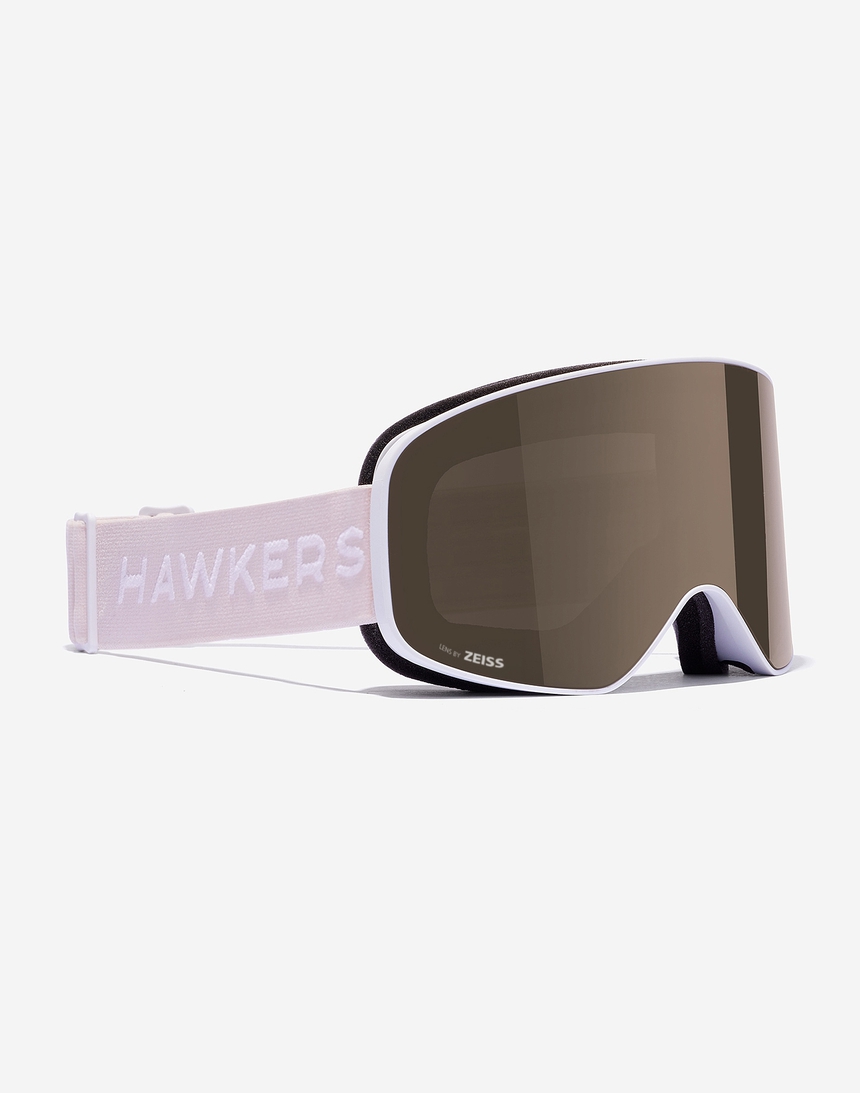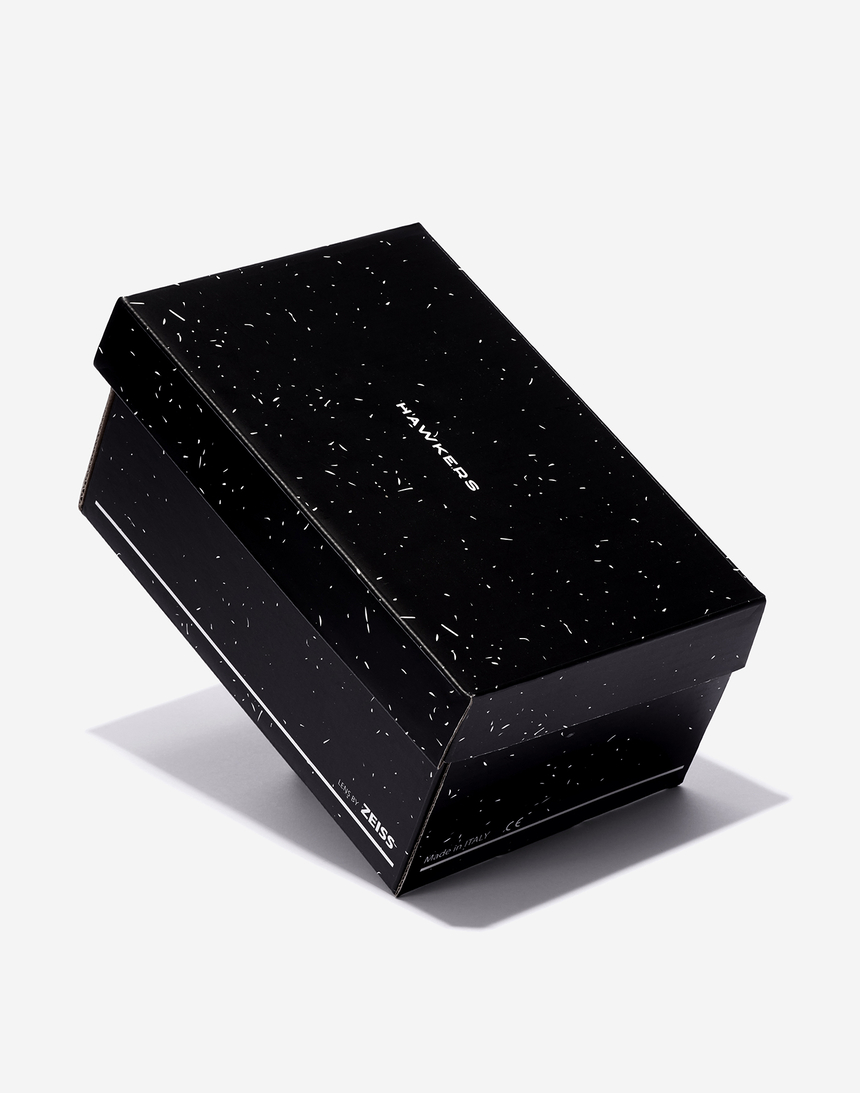 SKI_GOGGLES
ARTIK SMALL IVORY
Delivery in 3-6 working days. Free shipping over €49.
* Additional discounts and promotions are not applicable to this product.
Quality and Details
Designed for winter sports enthusiasts looking for high performance, comfort and style. The matt white, frame is complemented by a cream-coloured strap with white lettering. The authentic, mirrored ivory-coloured ZEISS lens is category 3, which is recommended for cloudy or low visibility conditions. Our Italian-made snow goggles combine style with functionality: the cylindrical lenses offer a reassuringly wide field of vision; three layers of foam offer all-day comfort; a no-slip silicone lining holds the strap more securely to the helmet; and advanced anti-fog and anti-scratch technologies ensure the clarity of vision to plan your next sweet carve.
No Gender Model
Wraparound design with wide field of peripheral vision. The cylindrical lenses and facial padding from a triple layer of foam ensures total comfort and adjustability to any face shape.
Italian lenses from ZEISS© the leading international producer of high precision lenses which provide sharpness of visibility and the absolute minimum optical distortion.
ZEISS© lenses have very high durability, and offer 100% UV protection, impact resistant, anti-scratch exterior coating and anti-fogging interior coating, guaranteeing optimal vision.
Category 3 lens (indicted on the lens by 'S3') with high glare protection for clear and sunny days.
High quality Made in Italy polyurethane frame. Light and flexible.
Top of the line ventilation.
Adjustable 40mm elastic strap, with no-slip silicone lining.
Measurements: Width: 172 mm x 97 mm. Thickness: 24 mm. Depth: 67 mm.
CE mark, confirming conformity with European Union Regulation (UE) 2016/425 and other international standards.
Includes: Microfiber cover and box
SHIPPING CONDITIONS
Standard Shipping: Delivery in 3-6 working days. Track your order in real time (Not available for Cyprus, Malta & Sweden). Free shipping over €49.


Premium Shipping: Delivery in 1-3 working days. Track your order in real time. Available for Cyprus, Malta and Sweden. Reduced rate over €49.


Extra durability

100% secure payment

3 year warranty